A Leap into the Future
In the fast-evolving world of video production, staying ahead of the curve is not just an advantage, but a necessity.  At Barking Squirrel Media, we've always strived to provide our clients with the best in cinematic storytelling. That's why we recently took the leap and invested in the remarkable RED V-Raptor digital cinema camera.
When it comes to capturing the essence of a story, image quality is paramount. The RED V-Raptor stands out as a game-changer in the world of cinematography. With its cutting-edge technology, we've unlocked a new realm of creative possibilities.
Benefits of the RED V-Raptor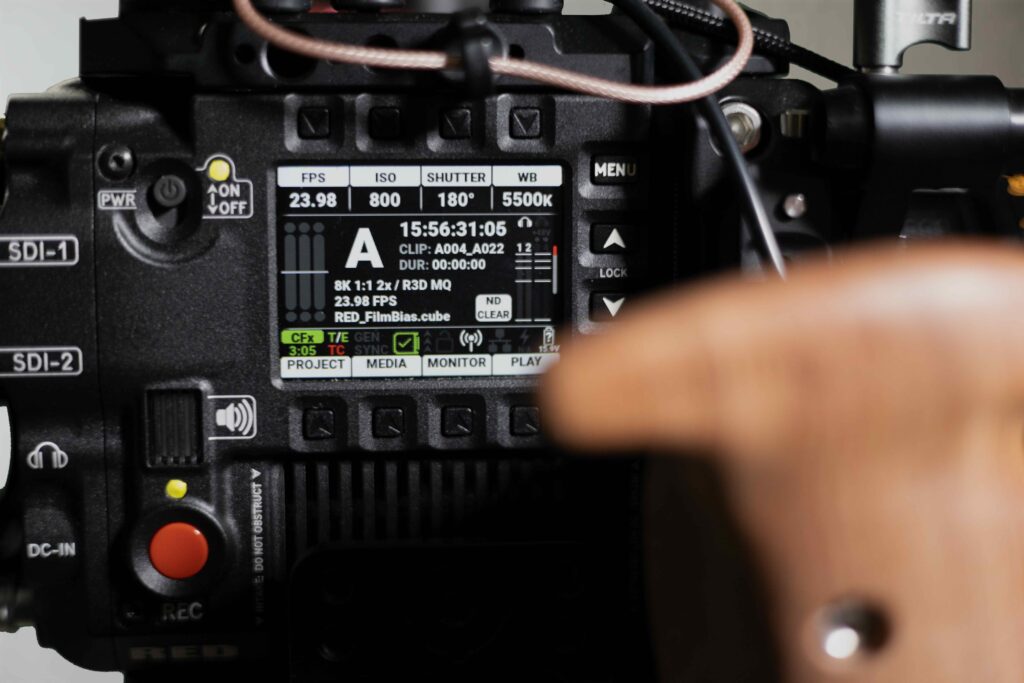 1. Unmatched Image Quality in Video Production
The RED V-Raptor boasts a 35.4MP full-frame sensor and a native 8K resolution. This means our shots are crisper, more detailed, and incredibly immersive, making each frame a visual masterpiece.
2. Incredible Low-Light Performance for Video Production
The camera's dual-gain architecture allows us to film in challenging lighting conditions without compromising image quality. This feature adds depth and mood to our shots, even in dimly lit environments.
3. Flexible Workflow
The RED V-Raptor provides us with flexibility in post-production. Its ability to record in both REDCODE RAW and ProRes gives us the freedom to adapt our workflow to the unique needs of each project.
4. High Frame Rates for Video Production
The V-Raptor offers a variety of frame rates, including up to 240fps at 4K, allowing us to capture stunning slow-motion sequences with breathtaking clarity.
5. Streamlined User Interface
Its intuitive and user-friendly interface ensures our team can focus on creativity rather than grappling with technical complexities.

Pushing Creative Boundaries
Investing in the RED V-Raptor doesn't just mean we have a more capable camera. It signifies our commitment to pushing creative boundaries. With this camera, we're not just filming stories; we're crafting cinematic experiences that transport audiences into new dimensions.
A Competitive Edge
In an industry where excellence is the only benchmark, the RED V-Raptor provides us with a competitive edge. Its outstanding image quality, flexibility, and adaptability allow us to meet and exceed our clients' expectations, whether we're shooting documentaries, commercials, or feature films.

Conclusion
At Barking Squirrel Media, our investment in the RED V-Raptor reflects our unwavering dedication to delivering the best possible cinematic experiences. This powerful tool empowers our team to take storytelling to new heights, providing our clients with visuals that leave a lasting impact.
As technology continues to evolve, we're committed to staying at the forefront of the industry, ready to capture the future, one frame at a time. The RED V-Raptor is more than a camera; it's a gateway to unparalleled storytelling, and we can't wait to share its benefits with our clients and audiences alike.
Written by Dan Marque, Director of Photography, Barking Squirrel Media