At Barking Squirrel Media, video storytelling is our passion. We specialize in producing the most compelling cinematic stories for our clients by harnessing the power of commercial film to connect brands with their audiences in Cincinnati and worldwide. We have a history of creating commercial films that engage hearts, change minds, and inspire measurable action. Our talented team takes corporate videos to new heights by combining the oldest form of communication known to humanity (storytelling) with the most modern technological form of engagement (film making).
Our innovative team of creatives, producers, directors, writers, cinematographers, gaffers, grips, and editors are relentless in the pursuit of storytelling excellence. Utilizing cutting-edge RED cinema technology, DJI Gimble systems, and cinematic lighting, we capture visually stunning, emotionally compelling, and strategically designed films.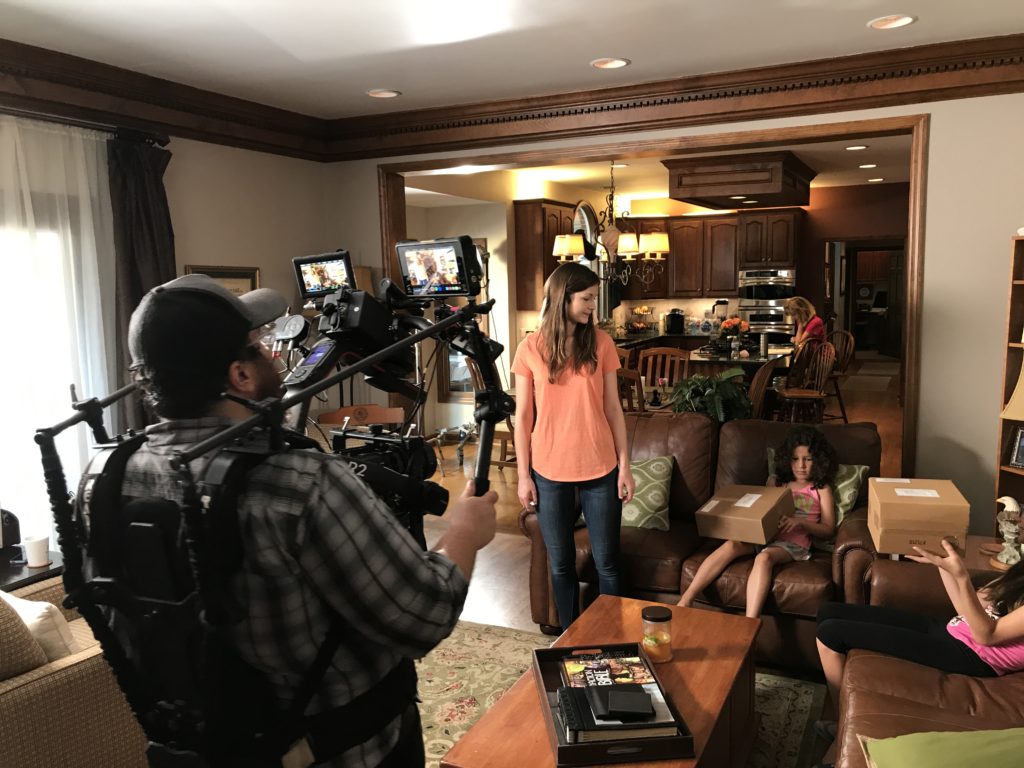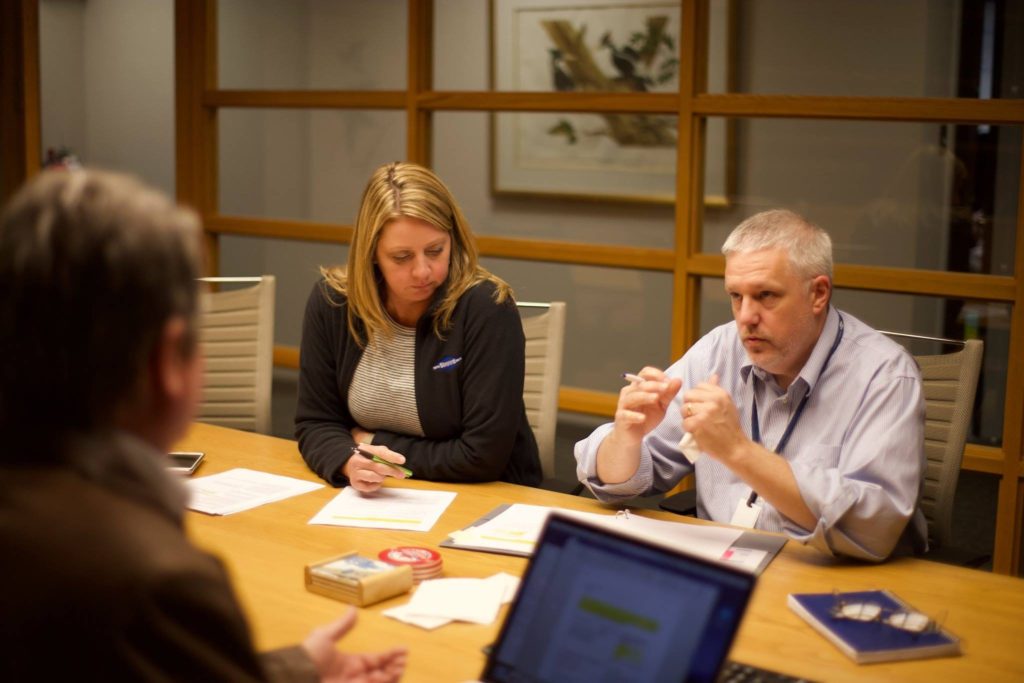 Barking Squirrel Media loves collaborating with other creatives, whether it's brand, marketing, PR agencies, or departments within an organization. We enjoy finding ways to help bring another's vision to screen through video. We have been contracted by numerous agency's. We have also contracted other agencies and independent contractors to partner with us. At our core, we believe the synergy of teams produces the best creative product for clients.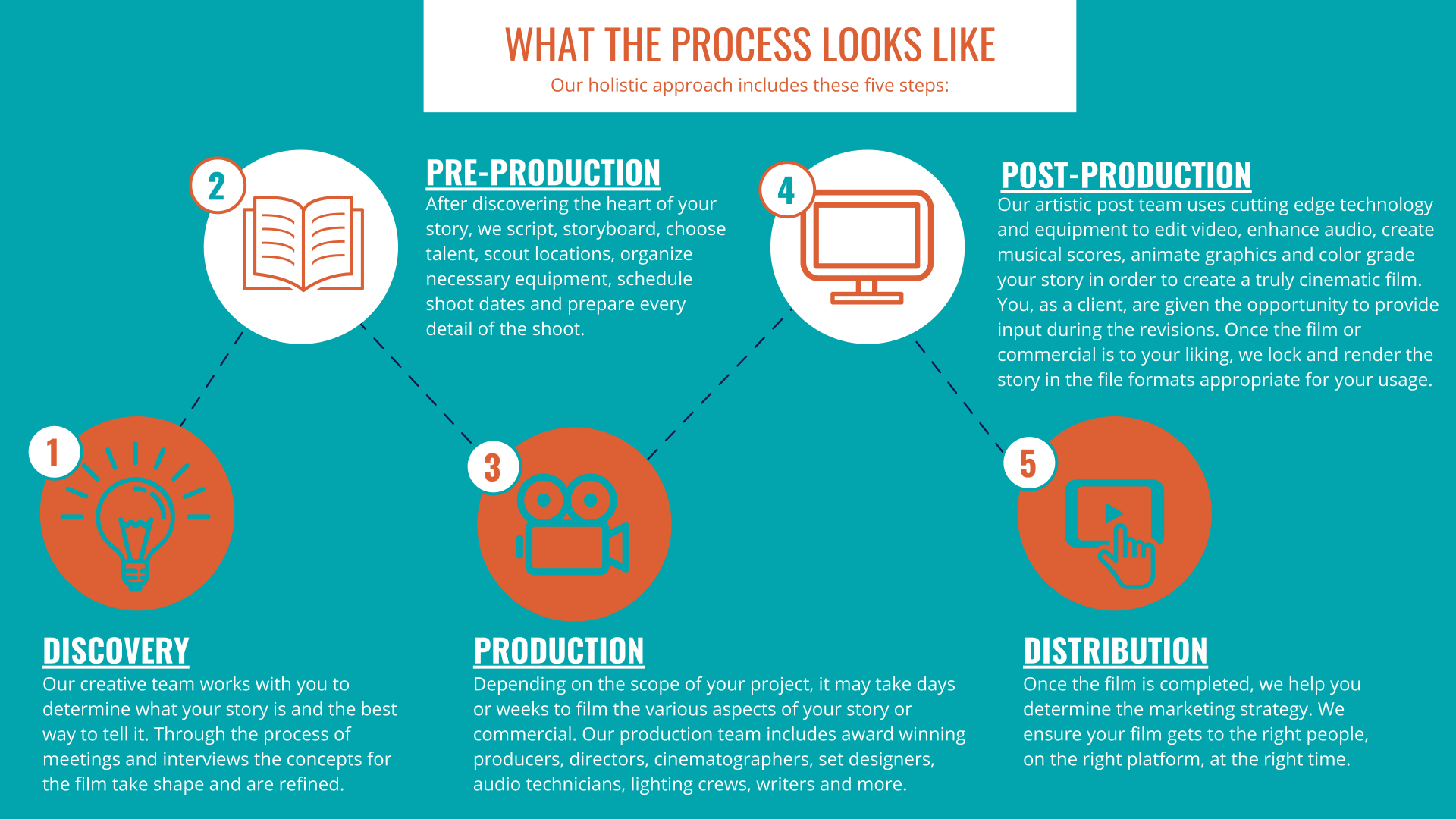 OUR APPROACH TO VIDEO PRODUCTION
Strategy & Discovery Process​
This allows us to fully understand your business, your goals, and the needs of your target audience so that your cinematic story will engage, motivate, and inspire the viewers with your brand.
Premium Cinematic Lighting
Establishes mood, enthralls viewers, focuses attention, and invites your audience to take up residence in your story.
Are written and designed by our most talented team of creatives so that your story accomplishes your organization's goals.
Is critical to the beauty and power of any high-quality film. This task is accomplished by our directors and cinematographers to guarantee ultimate quality.
Music is the heart and soul of your video. No film is great without the emotive voice of a powerful musical score that is sculpted for your story.
Barking Squirrel Media always includes a director, cinematographer, audio tech, grip, and key gaffer, and often includes casting director, makeup / wardrobe artist, set designer, and additional grips, depending on the scope of your video production.
Cutting Edge Cinematic Technology
We value the innovation that takes place in our field, which is why we work with the latest and greatest gear. Barking Squirrel Media uses RED 5k cinema cameras, Zeiss cinema lenses, a plethora of LED lights with high CRI ratings, and Ronin electronic gimbal stabilizers for smooth, fluid camera motion.
We encourage our clients to track the results of the cinematic stores and commercial cuts to determine who watched, when, where, how many times, how many shares, how much they watched, so that you can see the effectiveness of the campaign.
IT'S MORE THAN JUST A VIDEO
We design long play stores so that we can also produce multiple short social media cuts to maximize the lifespan of the films.
Long play films require a great deal of B-roll to visualize the story. BSM catalogues this footage by topic to be reused for multiple social media, presentation, and future storytelling purposes.
Only part of an interview ends up being used in a particular film. However, each interview contains valuable content that can be used for future video productions. Filming is more expensive than editing. At BSM, we want to leverage all of this footage for maximum output
for our clients.
We film with RED 5K resolution cinema cameras which means dazzling color and vibrant detail. We can export numerous frames from our video productions for multiple photo usage, giving clients not only great films, but gorgeous photos for brochures and presentations.
Powerful Internal Stories
Our producer will unearth numerous internal stories among your employees as part of our discovery process that provide valuable company insight and material for additional videos in the future and brand clarity to C Suite executives.
Google Search Recognition​
Storytelling campaigns that include closed captions in our video productions which make all the texts searchable by Google, increasing your company's search results.
The very act of choosing employees to be on camera is a form of recognition for their accomplishments and a valuing of their input. Often, we boost company culture simply by filming employees.
The ultimate goal of a video production campaign is to create enough assets to produce regular monthly content. This not only increases social media engagement, but more importantly, it changes perception and drives action.
THE STORY ARCH FOR CORPORATE STORYTELLING