MINI-DOCUMENTARIES & BRAND VIDEOS
Introduction to Barking Squirrel Media
Barking Squirrel Media is a video production company that specializes in storytelling through mini-documentaries and brand videos. We have as our mission to tell the stories of organizations that are making a positive impact in real people's lives, the community and the world. We believe that we can play a small part of changing the world for good by elevating the stories of companies that are going above and beyond in taking excellent care of their employees, vendors, customers and the members of the communities in which they reside. Most of our customers at Barking Squirrel Media also care deeply about sustainability and are finding new ways to make products without damaging the air, land and water. Additionally, many companies come to us for video production and storytelling because their core services and products are designed to help those that no one helps.
Our Approach to Mini-Documentaries & Brand Videos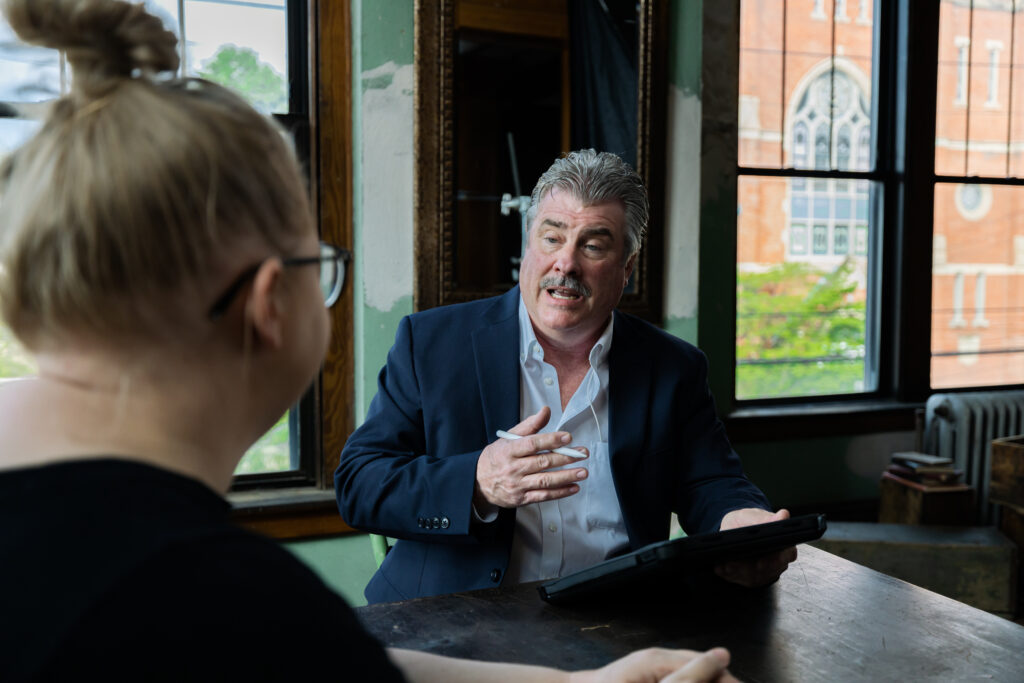 Our approach to storytelling is accomplished in three different ways. We begin with our discovery process. Here we do a number of interviews with people from various parts of a company to discover who they are, why they do what they do and how they make a positive impact in the world. From these series of meetings, we find not only voice and emotion, we obtain the crucial information that sets our clients apart from their competitors. 
How We Design a Brand Video Story
We design video stories that engage hearts, change minds and inspire action. In the first few seconds of our videos, we seek to capture the emotional core of the client's audience. How do we make them empathize with the hero's desires and problems? Ever story, whether a movie, a book or a corporate video, has a person (a client) who wants something. However, they can't get it because of challenges and obstacles they cannot overcome by themselves. They need someone to be their mentor or their guide. Think of Luke Skywalker and Obi-Wan Kenobi/Yoda. This is where your company comes in. You as an organization become the guide that helps your clients make crucial decisions to create change. This change enables the hero/client to accomplish their goals.  
A corporate brand film is a way to let people know who you are and what you do. This "Who We Are" video provides a powerful introduction to your organization for visitors and potential customers. We take the time to truly understand the depths of your values and unique story. With this knowledge, we craft a script that features your brand in an authentic and compelling manner. Our skilled team then transforms this vision into reality, capturing breathtaking visuals that expertly highlight your organization's essence, ultimately propelling you toward the achievement of your goals and strategies.
A mini documentary is a longer video format that delves deep into the life of a subject, capturing their journey through multiple days of compelling interviews and cinematic footage. We excel in creating engaging mini documentaries that offer an intimate glimpse into the lives and experiences of individuals. With meticulous planning and dedication, we embark on a collaborative journey with our subjects, capturing the heart of their story. This format allows for a rich and comprehensive portrayal, showcasing the emotions, challenges, and triumphs of the person's life.
How We Create Change through Video Storytelling
If we can engage the hearts of the audience early on in video storytelling, we can change the way they think. Our films are created to change the way people perceive & understand a topic or a company. How do we bring a wider angle lens to the topic? Once our mini-documentaries have engaged hearts and changed minds, we can drive action on behalf of our clients. And that's what video production is all about.
We engage, change and inspire to create change in the world. A story about a chemical company that has determined to make chemicals in a way that will not harm the land, the air and the water has the capacity to influence other companies to do the same. A film about a corporation that hires people from the margins of society and equips them with the skills to make a livable wage could influence other corporations to do likewise. A video about a business that takes a percentage of its profits to invest in the needs of the community with the purpose of getting people out of poverty will likely move others to do the same. We elevate these organizations' best practices in order to raise the bar for success for others in the same field. Such videos help companies attract new employees because people want to work for an organization that has a higher purpose other than increasing profit. A corporation that invests in the continued education of its employees and its community members will retain employees and create a wonderful work culture. We produce videos that change the world.