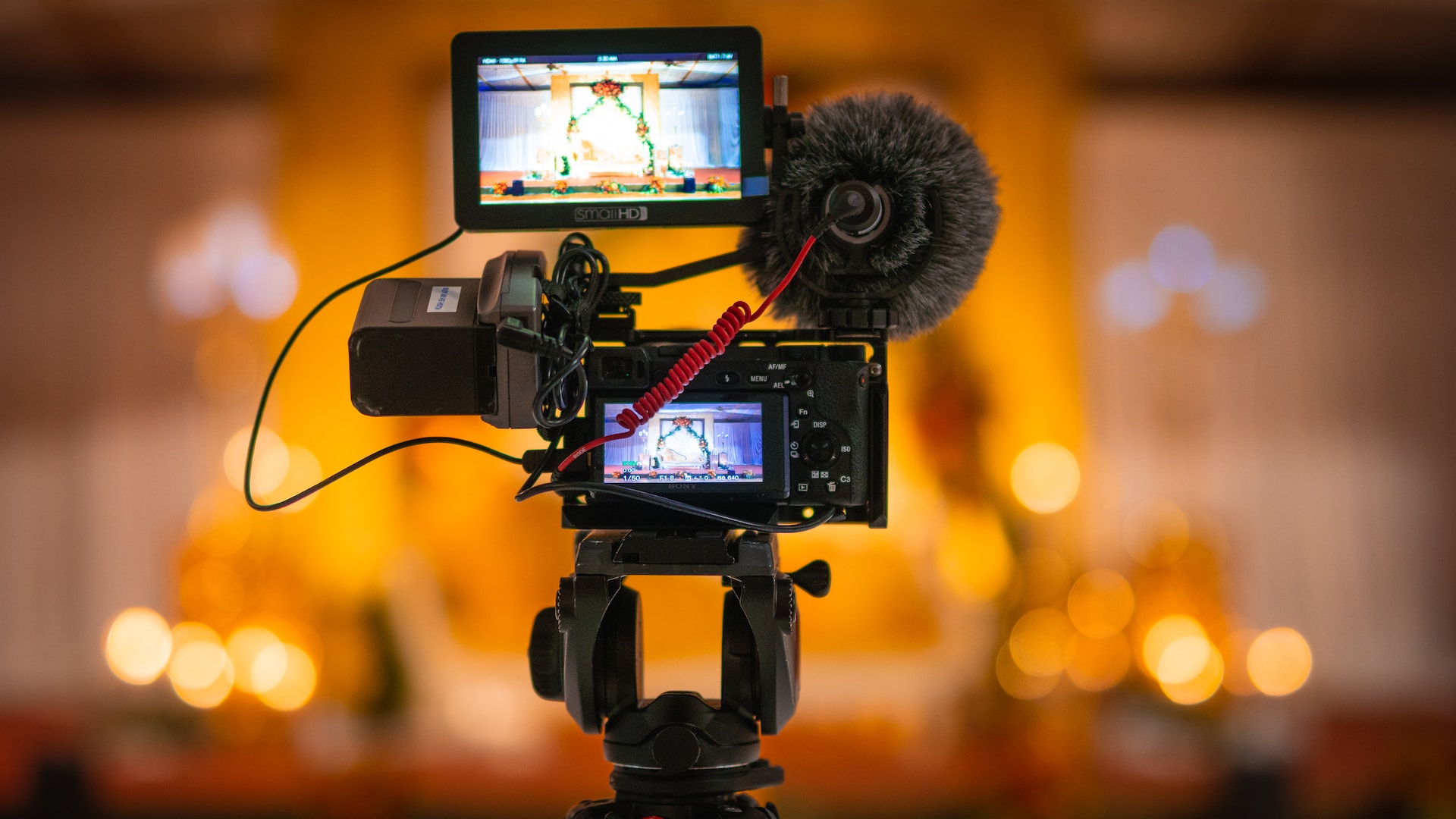 Published On
April 27, 2023
9 Must-Have Videography Equipment for Aspiring Filmmakers
As an aspiring filmmaker or videographer, you know that having the relevant equipment can make all the difference in creating high-quality videos. Whether you are just launching or looking to upgrade your gear for video production, here are the must-have videography equipment to help take your videos to the next level.
1. Camera
The heart of any videography setup is the camera. There are a wide variety of cameras on the market, each with the device's strengths and weaknesses. As an aspiring filmmaker, you must choose a camera that fits your needs and budget. Some popular options include the Canon EOS R5, Sony A7S III, and Blackmagic Pocket Cinema Camera 6K.
2. Lenses
Once you have a camera, consider what lenses to use. Lenses can have a substantial impact on the look and feel of your videos. Some popular lens options include the Canon EF 24-70mm f/2.8L II USM, Sony FE 24-70mm f/2.8 GM, and Sigma 18-35mm f/1.8 DC HSM Art.
3. Tripod
A tripod is an essential piece of material for any videographer. It helps stabilize your camera to capture smooth, steady shots. When choosing a tripod, look for one that is sturdy, lightweight, and easy to use. Some popular options include the Manfrotto 190XPROB and the Sachtler Ace XL.
4. Stabilizers
Stabilizers are essential for capturing smooth and steady shots. Various types of stabilizers are available, including gimbals, stabilizer vests, and shoulder mounts. A suitable stabilizer can help you capture more cinematic images and improve the overall quality of your video production.
5. Lighting
Good lighting can make all the change when creating professional-looking videos. Various lighting options are available, from inexpensive LED lights to more advanced lighting setups. When choosing lighting equipment, consider brightness, color accuracy, and ease of use. Some popular options include the Aputure AL-M9, Neewer 660 LED Video Light, and Godox SL-60W.
6. Audio Equipment
Clear audio is crucial for any video production. You will need a microphone and possibly a mixer or recorder to capture high-quality audio. Some popular microphone options include the Rode VideoMic Pro+ and the Shure SM7B. For recording audio, consider alternatives such as the Zoom H6 or Tascam DR-40X.
7. External Hard Drive
Video files can quickly take up a lot of storage space. Invest in an external hard drive to ensure you have enough space to store your footage. Look for a purpose with plenty of storage space and fast transfer speeds. Some popular options include the WD Black P10 and the Seagate Backup Plus.
8. Editing Software
Once you have rounded up your footage, you will need to edit it. There are various editing software options available, from free programs such as DaVinci Resolve and HitFilm Express to more advanced options such as Adobe Premiere Pro and Final Cut Pro. Choose a software that fits your needs and budget.
9. Accessories
Finally, there are a variety of accessories that can help make your videography setup more efficient and effective. These include items such as a camera bag, memory cards, batteries, and lens filters. Consider what accessories you might need based on the types of videos you plan to create.
Conclusion
The above-mentioned tips must-have videography equipment will help you take your business video production to the next level. These essentials will help you capture high-quality footage, ensure good lighting and audio, and provide you with the tools you need to edit your videos effectively. In this case, investing in high-quality equipment is essential for any aspiring filmmaker or videographer.
Barking Squirrel Media is a leading cinematic storytelling video production house that has established itself as a reliable partner for businesses looking to create compelling visual content. Whether you are a small business in Cincinatti looking to create a brand video or a large corporation needing a full-scale commercial production, Barking Squirrel Media is well-equipped to handle your project with professionalism and creativity. Contact us today to discuss your video production needs and start telling your brand's story through the power of cinematic storytelling.