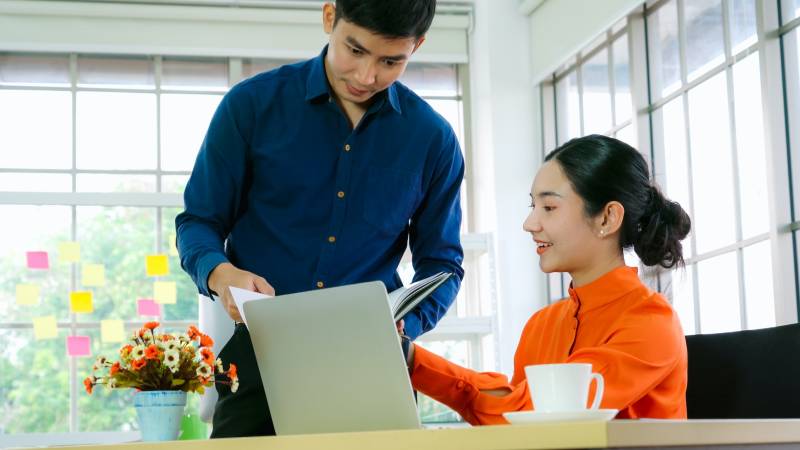 Published On
June 15, 2023
How to Leverage Video Marketing to Generate Leads and Sales
If you're looking for a powerful tool to generate leads and sales for your brand, you need to consider video marketing. In today's digital age, video has become the preferred medium of communication for most people. It's engaging, informative, and has the ability to convey complex ideas in a simple, easy-to-understand way. Video marketing has become more accessible than ever before due in part to the rise of social media platforms and video-sharing websites. In this article, we'll show you how to leverage the power of video marketing to take your business to the next level.
1. Create Engaging Videos
The first step in leveraging video marketing to generate leads and sales is to create engaging videos. Your videos should be creative, informative, and visually appealing. It should grab the audience's attention and keep them engaged from start to finish. You can use different types of videos, such as product demos, explainer videos, customer testimonials, and behind-the-scenes videos, to showcase your brand and products.
2. Optimize Your Videos for Search Engines
Optimizing your videos for search engines is crucial to ensure your videos are easily discoverable by your target audience. You can optimize your videos by including relevant keywords in the title, description, and tags. You can also add a transcript to make your video more accessible to users who prefer reading over watching videos.
3. Promote Your Videos on Social Media
Promoting your videos on social media is another effective way to generate leads and sales. You can share videos on social media platforms like Facebook, Instagram, Twitter, and LinkedIn. You can also use paid social media advertising to reach a larger audience and target specific demographics.
4. Use Video in Email Marketing
Using video in email marketing is a great way to increase engagement and conversions. You can include a video in your email campaigns to showcase your products, explain a new feature, or provide a tutorial. Including a video in emails can increase click-through rates and lead to more conversions.
5. Host Webinars
Hosting webinars is another effective way to generate leads and sales using video marketing. Webinars allow you to showcase your expertise and provide value to your audience. You can use webinars to educate your target audience on a specific topic, provide industry insights, or showcase your products. You can also use webinars to generate leads by requiring attendees to provide their contact information before attending the webinar.
6. Collaborate with Influencers
Collaborating with influencers is another effective way to leverage video marketing to generate leads and sales. You can partner with influencers within your industry to create videos promoting your products or services. Influencers have a significant social media following and can help you reach a larger audience.
7. Measure Your Results
Measuring your results is essential to determine the effectiveness of your video marketing efforts. You can use analytics tools to track metrics such as views, engagement, and conversions. By measuring your results, you can identify what's working and what's not and make adjustments to your video marketing strategy accordingly.
Final Thoughts
Video marketing has truly become an essential tool for businesses looking to generate leads and sales. By creating engaging videos, optimizing them for search engines, promoting them on social media, using video in email marketing, hosting webinars, collaborating with influencers, and measuring your results, you can leverage video marketing to achieve your business goals. With the right video marketing strategy and execution, video marketing can help you reach a larger audience and generate more leads and sales for your business.
Leverage your video marketing with the help of Barking Squirrel Media. We are a video production company in Chicago that produces cinematic stories by harnessing the power of commercial film to connect brands with their audiences. Get in touch with us today!