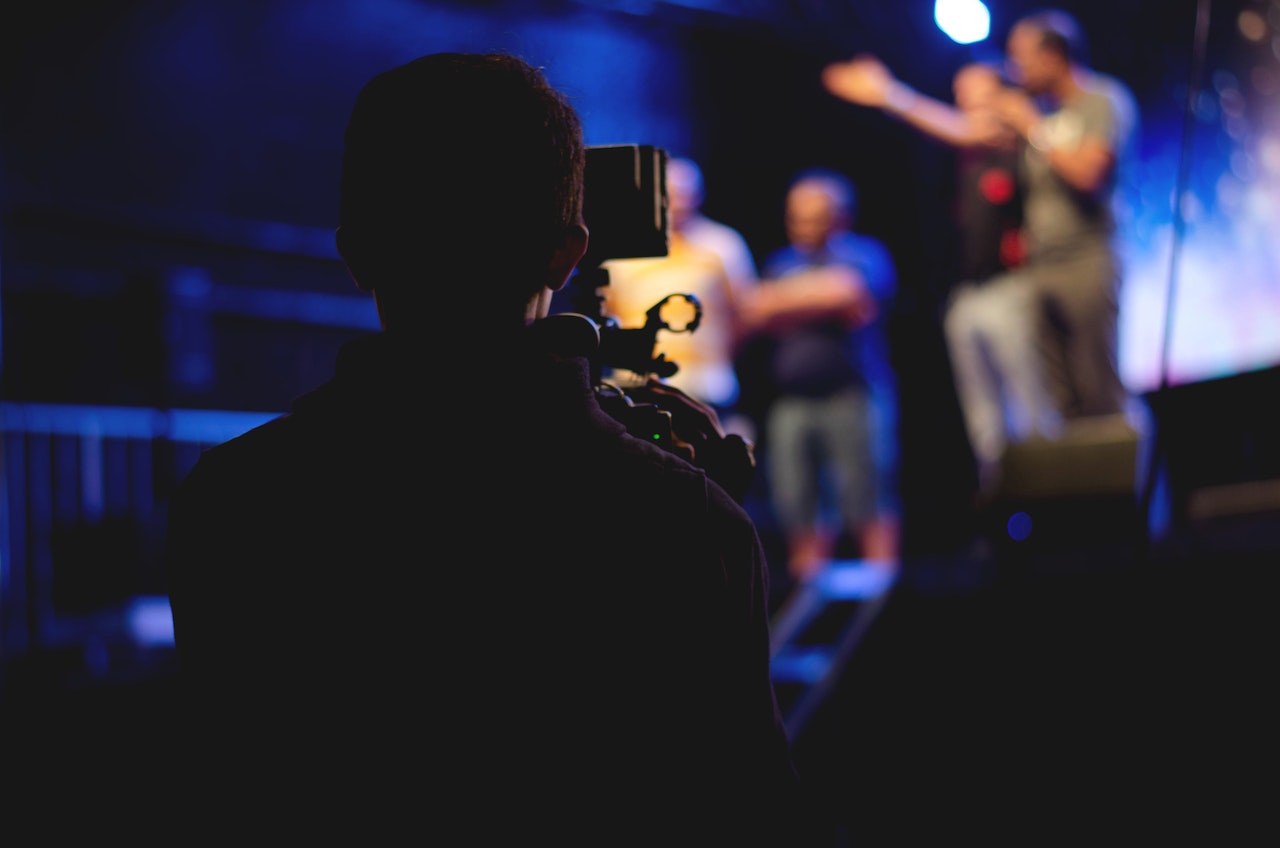 Published On
January 26, 2023
Top 5 Tips For Creating a Compelling Corporate Video
Corporate videos are an integral part of modern business. It is a dynamic tool that helps companies build trust, create awareness, and engage customers. Corporate videos can tell stories, explain complex concepts, and showcase products and services. 
If you're looking to leverage the power of video, it's best to leave this work to a professional corporate video production house. They will have the expertise, equipment, and experience needed to transform your vision into an engaging video that will help you reach your business goals.
However, if you decide to have a crack at it, here are our top five tips for creating an engaging corporate video that creates results.
1. Define the Message 
Creating a compelling corporate video that accurately reflects your brand and its values is essential to engaging your audience and establishing a solid presence in the digital space. Videos can convey a powerful message faster than reading a blog post or an article. That's why it's essential to ensure that your video has a clear message that reflects your brand and its values.
2. Choose the Appropriate Format
Promotional videos are a great way to introduce potential customers to your product or service. They should be short and to the point, highlighting the benefits of your offering and showcasing its features. 
An explainer video is helpful for introducing a concept, breaking down a complex process, or providing an overview of a topic. This video should be informative and engaging, helping viewers understand the concept quickly and easily.
Product demo videos are great for demonstrating how a product works and showing off its features in action. Lastly, customer testimonials are a powerful way to show potential customers that others are satisfied with your product or service. These videos should be personal and focus on the customer's experience.
3. Keep it Short
In the age of short attention spans, it's important to keep corporate videos short and to the point. Viewers can quickly lose interest in a video if it's too long and may not even watch it. Corporate video production houses suggest that the ideal length for a corporate video is typically between one and three minutes, depending on the content. Keeping videos short also helps to ensure that the messaging is concise and easy to understand. 
4. Pay Attention To Audio Quality
No one wants to watch a video with bad sound. Invest in the best possible equipment and recording software to get high-quality audio. Take the time to listen to what you're recording while you film. 
If the audio isn't up to standard, it will be a significant turn-off, and you'll have to redo the recording. Don't make the mistake of finishing the recording only to find out the sound quality is subpar.
5. Have a Call to Action
A good call to action pushes people to act, and it should be stated clearly at the end of the video. When crafting a call to action for your video, it's essential to consider the context of the video. What action do you want viewers to take? How can you make the call to action actionable and easy to understand? Think about the most effective way to phrase your call to action and ensure it's relevant to the video content. 
Conclusion 
Well-made corporate videos are a great way to engage, inform, and entertain viewers. They can help you reach a larger and more diverse audience and provide a platform to showcase your brand's unique message. By following the five tips outlined above, you can create a compelling video that resonates with viewers and encourages them to take action. You can create a compelling corporate video that your audience will love with creativity and effort.
If you're in the Cincinnati area and looking for a production house that can help create engaging video content for your business, Barking Squirrel Media is the ideal choice. We have a talented team of filmmakers that specialize in corporate video production. Reach out to us to learn more about how we can help create videos that will help your business stand out.