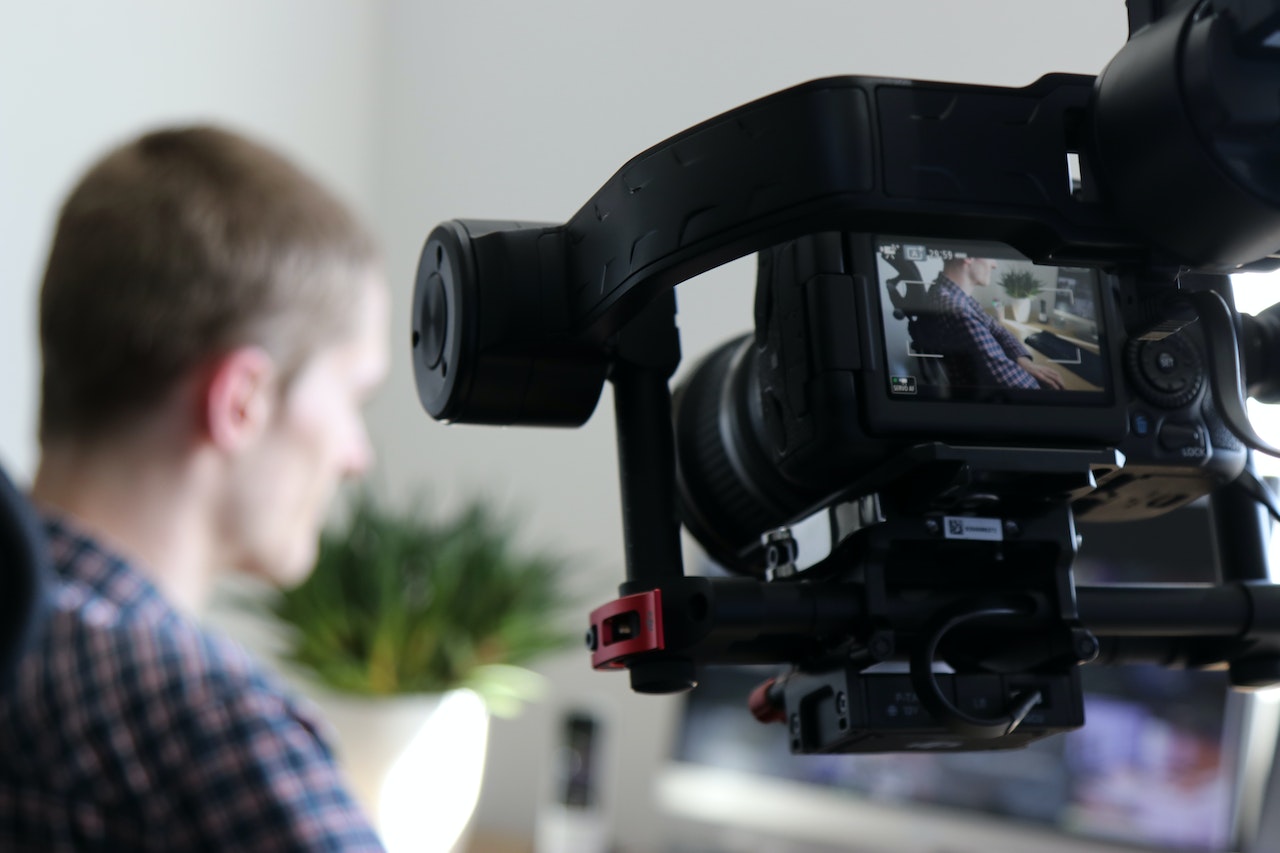 Published On
November 24, 2022
Understanding the Video Production Process
Now, perhaps more than ever, video production has become imperative for businesses. It's because video content is the most consumed compared to other media. Just this year, video content is responsible for an outstanding 82% of the world's internet traffic.
In this post, your trusted Cincinnati video production company discusses the process of video production:
What Is Video Production?
Simply put, it is the process of creating video content. It can involve a single person who creates, edits, and produces all the video content, or it can involve a team of people specializing in different areas of video production. 
Video Production Process
The entire video production process can be broken down into three primary parts:
Pre-production
Pre-production is also called the planning stage of the video production process. In this stage, you will determine your video's overall purpose and message, who the target audience is, what type of video you will produce, and what resources you will need to complete the project.
Some of the tasks that are typically accomplished during video pre-production include:
Writing the script: This is the first and perhaps most crucial step in the video pre-production process. The script will determine the overall tone and message of the video, as well as the specific scenes and dialogue that will be used.
Choosing the location: The location of the shoot will play a huge role in determining the look and feel of the video. It's essential to select a location that is appropriate for the video's tone and that will accommodate all the necessary equipment and crew.
Booking the talent: Once the script has been written, it's time to start booking the talent. This includes finding actors or models who are suitable for the roles, as well as coordinating their schedules with the shoot dates.
Production
Production is the stage of video production where the actual video footage is captured. This is when you set up your cameras, lights, and other equipment and start recording. This is typically done using a video camera, but a still camera or even a smartphone may also be used.
Post-production
Post-production is the final stage of video production, in which the video is edited and finished. This is where the video is given its final form and polish.
Some of the things done during post-production include:
Adding in special effects

Changing the color of the video

Adding in music or sound effects

Cutting out unwanted footage

Adding in titles and credits
All these things help to create the final product that the audience sees. Without post-production, many videos would be unfinished or would not look as polished.
During post-production, the stakeholders also review the finished video and determine whether it's ready for distribution.
Conclusion
Video production is a challenging process, and it involves a lot of steps, from pre-production to post-production. Breaking down the process into smaller steps makes it possible to successfully complete a video production project. Pre-production planning is critical to the project's success, and post-production steps such as editing and adding special effects are essential in creating a final product that is professional and polished. With careful planning and execution, a video production project can be a success. 
As a business owner planning to publish video content, it's vital that you understand the video production process. This way, you and your video production team can be on the same page when discussing things that have to do with your video. It's also crucial to work with a reputable video production team that knows what works for brands like yours.
Barking Squirrel Media is among the top video production companies that offer expert services in Cincinnati and other cities nationwide. Contact us to learn more!