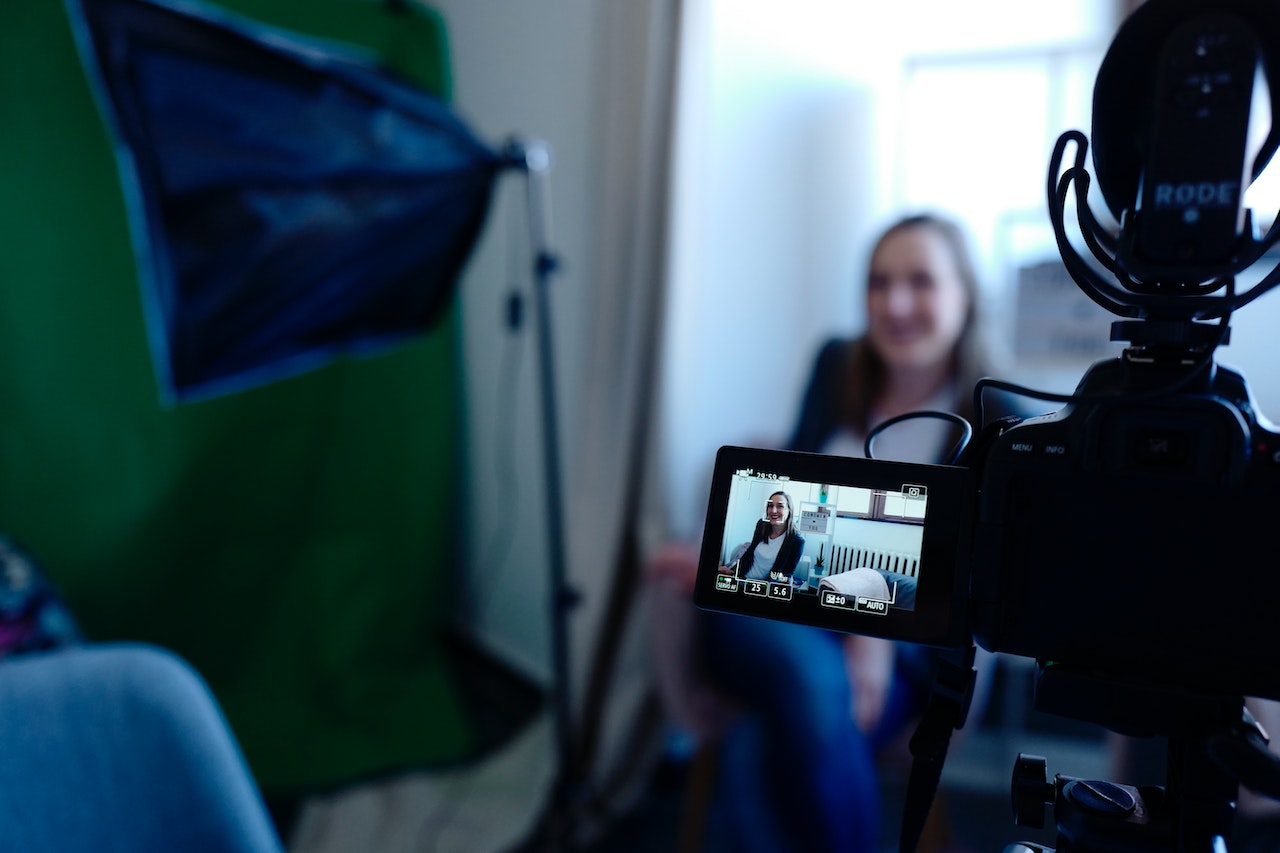 Published On
October 14, 2022
How to Add Video Production to Your Small Businesss
Video marketing is an incredibly powerful tool that all businesses, big and small, should utilize to promote their products, services, and brand. And yet, many small businesses are still not taking advantage of this highly effective marketing strategy.
There are several reasons why your small business should use video marketing. For one, it's an incredibly versatile medium that can be used for various purposes, from product demonstrations and tutorials to customer testimonials and brand storytelling.
Another reason to use video marketing is that it's highly engaging and effective at getting your message across. People are far more likely to watch a video than read a text-based article or blog post. And if your videos are interesting and informative, viewers are more likely to share them with their friends and followers, further increasing your reach.
So how can you get started with video marketing? Here are a few ideas:
1. Make Product Demonstration Videos
If you sell products, create videos that show your products in action and highlight their key features and benefits. These videos benefit online shoppers who want to see a product before making a purchase.
2. Create How-to Videos
If you offer services, create how-to videos that show your customers how to use your services or products. These videos can be extremely helpful, especially if your product or service is complex or new to the market.
3. Gather Customer Testimonial Videos
There's no better way to build trust and credibility than to showcase your happy customers in a testimonial video. These videos can be especially effective if you feature well-known customers in your industry or niche.
4. Produce Brand Storytelling Videos
Tell your brand's story in a short, engaging video. These types of videos are a great way to connect with your audience on a personal level and build an emotional connection to your brand.
5. Use Video in Your Email Marketing Campaigns
Include a video in your next email marketing campaign, and you'll be sure to capture your recipients' attention. Make sure the video is short, relevant, and informative, and include a transcript or summary for those who prefer to read rather than watch.
6. Promote Your Videos on Social Media
Once you've created your videos, promote them on your social media channels. You can even create a specific social media strategy for each video, highlighting the key points and tagging the people or companies featured in the video.
7. Include a Video on Your Website
Your website is the perfect place to showcase your videos. You can include a video on your homepage or create a separate video page where visitors can watch all your videos in one place.
8. Create a Video Blog
A video blog is a great way to connect with your audience and share your expertise. You can use video to answer frequently asked questions, give tips and advice, or share your thoughts on the latest industry news.
9. Use Video in Your Sales Process
If you sell products or services, you can use video to showcase your products and give demonstrations to help customers know what they're getting. You can also use video to answer frequently asked questions about your products or services.
Conclusion
Video marketing is a great option if you're looking for a way to take your business to the next level. Not only will it help you reach a wider audience, but it will also give you the chance to connect with your customers on a deeper level. With video marketing, you can tell your brand's story in an engaging and visually appealing way. So what are you waiting for? Start creating videos today!
Barking Squirrel Media is a video production company in Chicago, Illinois. Need help in your video creation? We produce cinematic stories for brands to resonate and connect with their audience in Cincinnati, Ohio, and nationwide. Get in touch with us today!