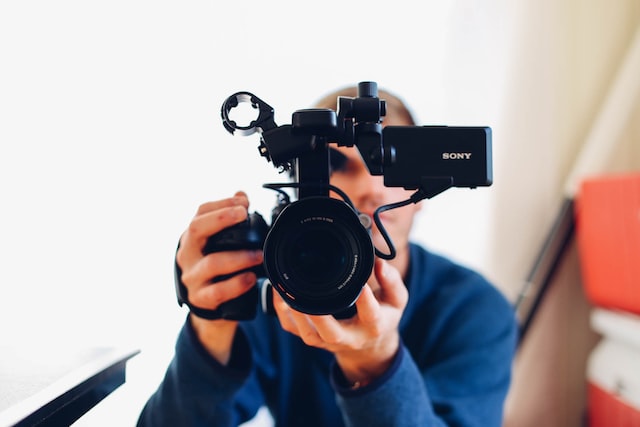 Published On
February 24, 2023
3 Reasons Videos Are an Indispensible Marketing Tool
Branding is an integral part of any company's marketing strategy. It helps to create a consistent image of the company and its products or services that customers can recognize and remember. Many big companies can be identified simply by their slogan, jingle, or colors. A game was even created based on brand logo recognition. 
However, branding is not just about creating a logo or a tagline. It is about creating a narrative that speaks to customers about who the company is and what it stands for. One way to make this image is through video. 
Video is becoming increasingly crucial for businesses looking to promote their brand, products, and services. With the rise of social media platforms, it is no longer just an option for businesses but a necessity. Why are film and video production so important in business? Read more below to find out.
VID: Versatility in Information Dissemination
Video content can be used to demonstrate products, services, or processes engagingly, making it an invaluable asset for businesses. This type of content has the potential to draw in viewers and keep them engaged for longer. Some of the most common strategies include creating product videos, educational tutorials, and making videos to promote your business on social media.
Video content can also produce a memorable experience for customers by sharing your products and services, the history of your brand,  the stories of your customers, as well as the company's vision for the future. This is a great way to show your audience who you are, your values, and why they should choose you over your competitors.
Videos can be utilized to share the history of your brand, the stories of your customers, as well as your vision for the future. This is a great way to show your audience who you are, what your values are, and why they should choose you over your competitors in a fun and creative manner.
Delivers an Authentic Image 
The power of storytelling is undeniable, and video is the best way to share your stories with your audience. Video conveys emotion, meaning, and connection in a way that text and images simply can't. 
It's an opportunity to connect with your audience on a deeper level, to create an emotional bond with them that will make them more likely to remember your brand and its message. Creating a strong and compelling brand narrative through video can create an emotional connection with your customers and build a solid and lasting relationship.
Increase Traffic and Engagement
Producing video content also has the potential to reach a wider audience. With platforms such as YouTube, businesses can easily share their content with their target audience. Additionally, videos can be shared across multiple social media platforms, allowing companies to reach a wider audience and build their brand. 
Video content can be used to drive traffic to a business' website. Videos can be embedded on websites and can be used to promote products and services. By using video content, companies can increase their website's visibility and potentially increase their customer base.
Conclusion
Video marketing is an effective way to capture the attention of potential customers, as it's much more engaging and interactive than text or images. By leveraging the power of video, businesses can reach a wider audience and engage with them more meaningfully because it helps to tell a story. Video production can help humanize a brand and make a connection with customers.
Want to know how your business can make an impact? Check out Barking Squirrel Media for all of your video needs. Our full video production team will provide you with the best content using our premium cinematic lighting and cutting-edge technology. Contact us today!