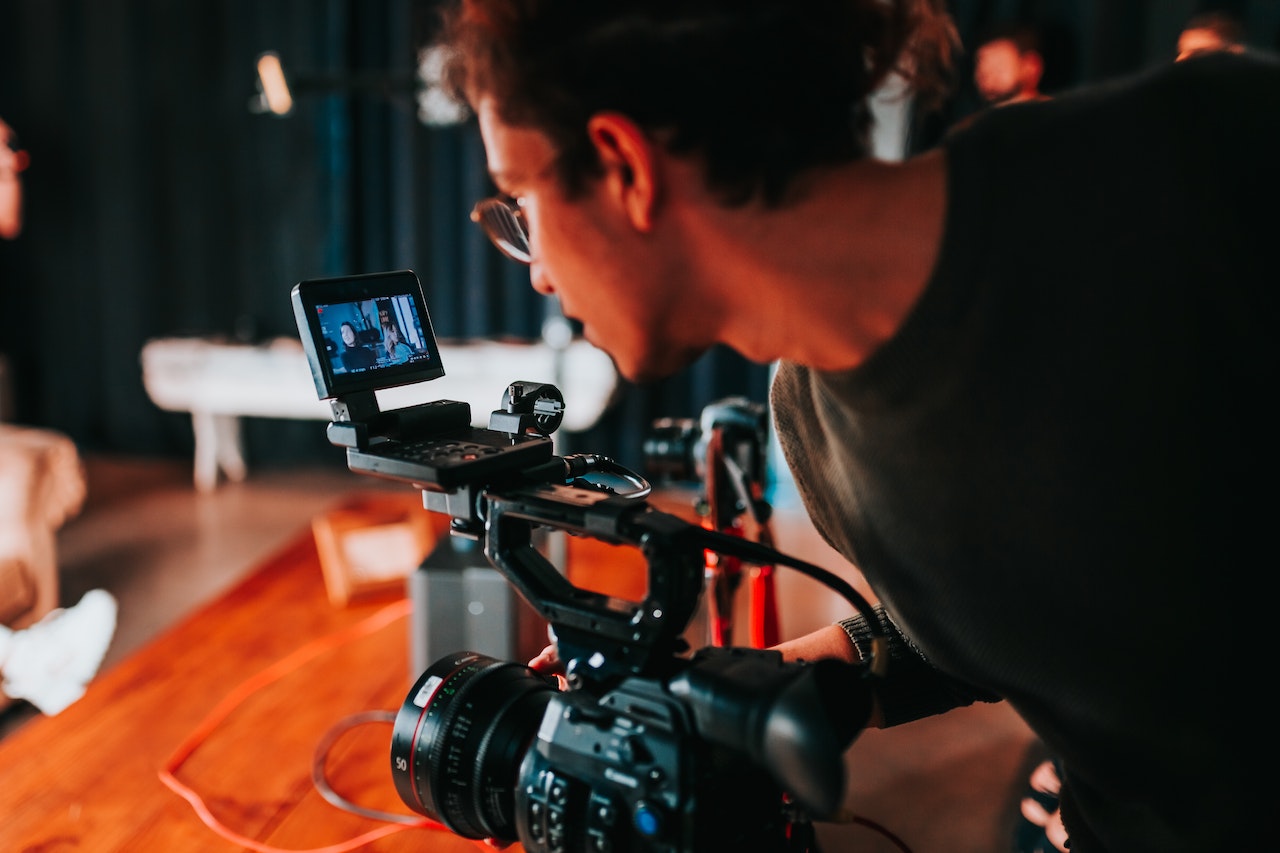 Published On
September 30, 2022
4 Stages in Video Production That Every Marketer Should Know
There are a lot of stages in creating a successful video for your brand. You need to come up with a great concept, find the right production team, shoot the video, edit it, and then promote it.  
If you're not careful, the process can become overwhelming, and you might end up with a video that doesn't quite hit the mark. To help you out, we've put together a guide on handling the four essential stages in video production. 
By understanding the process and what is involved at each stage, you can create video content that is both effective and efficient.
1. Pre-Production  
Pre-production is the first phase of video production, and it's when you'll lay the groundwork for your video. This is the phase where you'll develop your video's concept, write your script, and assemble your team.
If you're working with a video production company, this is also the phase where you'll discuss your budget and objectives with them. Once you've ironed out the details, they'll start putting together a treatment (a document that outlines your video's concept, style, and approach).
Once you've approved the treatment, it's time to start writing your script. This is arguably the most critical part of pre-production, as it will determine your video's flow and overall tone.
Once your script is finalized, it's time to start assembling your team. This includes finding the right video production company, hiring a director, and casting actors (if applicable).
Pre-production is a critical phase of video production, as it sets the stage for the rest of the process. By planning and preparing properly, you can ensure that your video turns out precisely how you want it to.
2. Production
The production phase of video production is when the video is actually filmed. This is usually the longest and most expensive phase of production, as it involves renting or buying equipment like lightning and sound, hiring a crew, and securing locations.
3. Post-Production
After you've completed shooting your video, it's time to move on to post-production. This is where you'll take all of your raw footage, edit your video, add graphics and effects, add your audio track and voiceover, and put everything together into a final product. 
Post-production can be time-consuming, but it's also essential to ensure that your video is high-quality and engaging. You can create something that your audience will love by taking the time to edit and polish your video.
4. Distribution
There are a variety of distribution methods for video content. The best method depends on the type of content, the target audience, and the desired outcome. Here are four common methods for distributing video content:
Social media

Email marketing

Websites and blogs

Paid advertising
No matter what method you choose to distribute your video, the most important thing is to ensure that it is seen by the people you want to see it. With a little planning and some creativity, you can ensure that your video reaches the right people and has the impact you want.
Conclusion
There are four phases of video production that are important to know for your brand: pre-production, production, post-production, and distribution. Each stage has its own set of tasks and goals, and understanding how they all work together is essential to creating successful videos. 
By taking the time to learn about the different phases of video production, you can ensure that your videos are high-quality and will help your business achieve its goals.
If you are thinking about investing in a corporate video for your business, Barking Squirrel Media is the company to contact. We are experts in corporate video production and can help you connect your brand with your target audience. We'll create well-made video to help impress your audience and gain new customers. Contact our team today to get started.