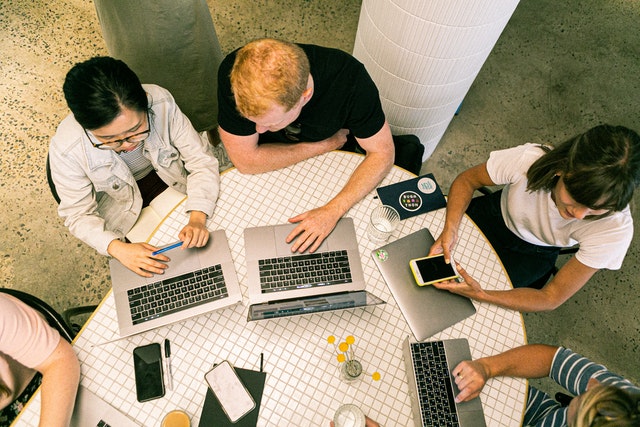 Published On
April 14, 2022
Top 6 Must-Have Elements in Video Marketing Campaigns
Getting your brand talked about is very important in generating more sales for your business. However, in this digital age, achieving this comes with a harder challenge. If you want an edge in advertising, you should invest your marketing efforts in video marketing.
Once you're ready to launch a campaign and start with business video production, don't forget to include these key elements.
1. Consistency
People are easily influenced. Some are also easily bored. The best way to engage with your audience and keep them interested is to publish videos consistently. People will start to expect your videos and look forward to seeing them.
Making sure your videos get posted regularly also gives you the chance to receive feedback and improve your content. After all, making your videos can be time-consuming. You have to test different shots, lighting, and even make mental notes of camera angles. You may not be able to replicate everything in your next video.
2. Story
Your audience is more likely to engage with you if you have a story to tell. Since your audience has short attention spans, get right to the point and make your stories short and sweet.
If you have a lot of different products or promotional offers, you can have a story for each one. For example, if you have a new hotel, you can have a series of videos highlighting each room type. When you have a story, it will make it easier to plan and produce your videos.
3. Professional Look
No one likes to watch a poorly edited video that is too long and contains shaky shots. People are likely to get frustrated with you if they have to watch a video that gives them a headache.
Having a well-edited video will make your content less likely to be ignored. Most people are likely to think that you're just a one-trick pony. At the same time, not all videos have to be heavily edited. For instance, if you're marketing a coupon, a simple unprofessional video will still help you get the message across.
4. Optimization
If you want your videos to show up on the first page of YouTube search results, you'll have to make them SEO-friendly.
YouTube looks for keywords in a video title and tags. You can use keywords for every video you upload. Make sure that the keywords you use are connected to what is being discussed in the video. When you're done with the title, you can also use a keyword for the description.
5. Personality
No one likes to be talked to or at. But, everyone loves to be talked to as if they're a friend. Your video should be fun and put your customers in a good mood.
People always remember how they feel when they see a video. If they're in a good mood, you're much more likely to get their attention and capture them. Sharing your light side will make it easier for you to connect.
6. Call to Action
You want to inspire your audience to take action, specifically to purchase your products or services. Like any other type of marketing campaign, you have to have a call to action. Your purpose for posting these videos online is to generate more sales. If you're not encouraging your audience to take action, you're wasting your time.
Final Thoughts
If you're looking for a way to reach out to your audience and boost your sales, marketing your business through video can be a good strategy. Having a well-rounded video marketing campaign will let you enjoy positive results. When you have a consistent and engaging video posted on relevant platforms, you can expect to see your brand develop a strong following.
Get help with corporate video production by working with Barking Squirrel Media, the leading Cincinnati video production house. Check out our portfolio today to see how good we work, and let's discuss what you envision for your business.